Rain enhancement by cloud seeding?
In an intriguing lecture Prof. Zev Levin talks at the KIT Climate Lecture on April 8, 2014 about the history of cloud seeding and the Israeli experiences since the 1960s. First apparent success could not be proven statistically or be reproduced in other countries.
In the frame of this event, Prof. Löhe (KIT Vice President for Research and Information) presented the Helmholtz International Fellow Award to Prof. Levin for outstanding scientific research in his area.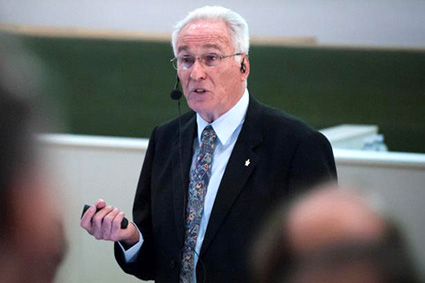 Prof. Levin at the KIT Climate Lecture on April 8, 2014 in Karlsruhe